Um, so, I kinda did a thing. Meaning, I somehow got started into watching c-dramas (chinese dramas), and now I sort of can't stop.
I never really expected it to happen. Before, I even looked down on c-dramas a little. I didn't know much about them, but I thought they had no substance or value. Now, while they might not grow your brain or anything, it's nice to just relax after a long week and watch a cute love story blossom (and live vicariously, *cough, cough*).
I'd say that I'm relatively well versed with c-dramas at this point of my c-drama career, lol. So let me share my top picks for you, as well as my story about how I got into c-dramas.
Storytime!
I think I was scrolling through Instagram or something, and somehow a cute snippet of an episode of Accidentally in Love popped up. I ended up searching it on Youtube, got hooked onto the story, and watched the whole drama. While the storyline was VERY cliché, there were some funny/cute moments I appreciated. I searched the hashtag on Insta, and the app suggested some other dramas. And so the loop began: I discovered a new snippet, searched it up, and watched all the episodes.
Looking back, my very first drama wasn't the best one. But it got me into all of this, so I'd say it's a good starter one. But here are my top 5.
MINI INTERMISSION: this is my old website, so be sure to check out my new website and blog at happilyhedy.com
1) A Love So Beautiful
This one is sooooo cute, and beautifully put together. It really comes full circle, and is one of the few things I've watched that made me feel really satisfied at the very end. It's one of those meet in high school, then go to college and graduate kind of stories. The male appears cold-hearted and disinterested, but he's actually a super sweet guy.
2) Love O2O
The male lead is one of the best looking actors I've ever seen. Scratch that, the male and female leads are both ultra good looking. The story line is also life-goals because the girl (smartest in her university class) falls for the "prince" of the campus who is both smart and the prof's son. And they first meet virtually through a video game although they don't know that it's each other.
3) Put Your Head On My Shoulder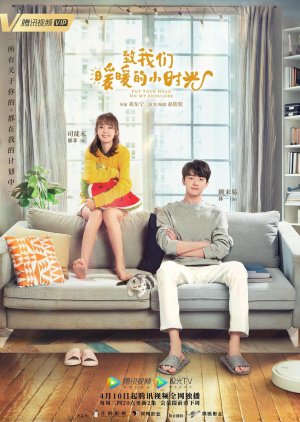 This story was adorable. There were so many funny moments, and cute scenes. It was the perfect mix of innocence and maturity. If that makes any sense. You'll get it once you watch it. I loveddd the storyline. Sometimes, I skip through episodes quickly for certain dramas (especially when I don't care about what happens to certain characters), but for this drama, I'm pretty sure I watched almost every part.
4) A Little Thing Called First Love
Lai Guanlin (the male actor) is my current celeb crush because this guy is MAJORLY talented. I mean, he was a k-pop star (part of the group WANNA ONE before they broke up) so he can sing really well, can speak English, Korean, and Chinese, and can act. And dance. Need I say more? Oh one more ultra important fact: he's only 18. Like, finally a perfect celeb that's actually close to my age!! That means 100% eligible bachelor right here!
Wow, that huge blurb was just me ranting about Lai Guanlin. Now to the drama: the storyline was really nice (a shy, artistic girl develops a crush on a boy who plays basketball and is in the senior grade. She's kinda dorky and nerdy at first, but later "glows up" and they both like each other). While I'm [SPOILER ALERT] disappointed that there were no kiss scenes, it's understandable as the male actor is 18 and the actress is 16. So there's probably laws and stuff.
MINI INTERMISSION: this is my old website, so be sure to check out my new website and blog at happilyhedy.com
5) All I Want for Love Is You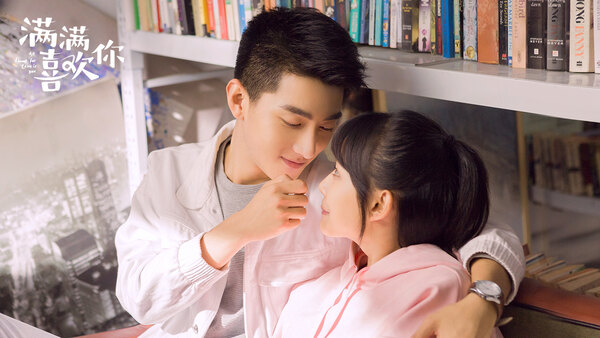 This was another cute story, about falling in love with someone you knew from childhood. I tried watching some others with the same kind of story but this was hands down the best one. I particularly love these kinds of storylines because *ahem* I wish it could happen to me. Lol I won't reveal too much about my crushes and all that but I think you get the gist.
Honorable mentions:
Gogo Squid
Fox Summer
My Girlfriend Is An Alien: I think I might have cried in this one. It was pretty good!
A K-drama to mention
Tale of Nokdu: this is a k-drama so I needed English subtitles, but the acting was SO well done. I felt all the feels. ALL THE FEELS.
---
MINI INTERMISSION: this is my old website, so be sure to check out my new website and blog at happilyhedy.com
I started this post a month or so ago, and to be honest I haven't actually gotten into a new drama in a while…I kind of binged when I started watching them, and now we're on a watching haitus. Not exactly on purpose, I just haven't found something good recently.
Since it's winter break, you've all got plenty of time for some prime entertainment. So somebody go watch these and let me know in the comments below what you think so we can rant together! Or if you have any suggestions, be sure to leave them below too!!